Dark, twisted … hopeful serial thrillers
Critical Praise for To Catch a Traitor
"The novel brims with bravado, fear, jealousy, sympathy, chicanery, cruelty, and nobility. Shuster makes the emotional life of her major characters come fully alive while she continues to ratchet up the suspense—all of this set against a vivid rendering of Moscow's material and political culture." – Philip K. Jason, Jewish Book Council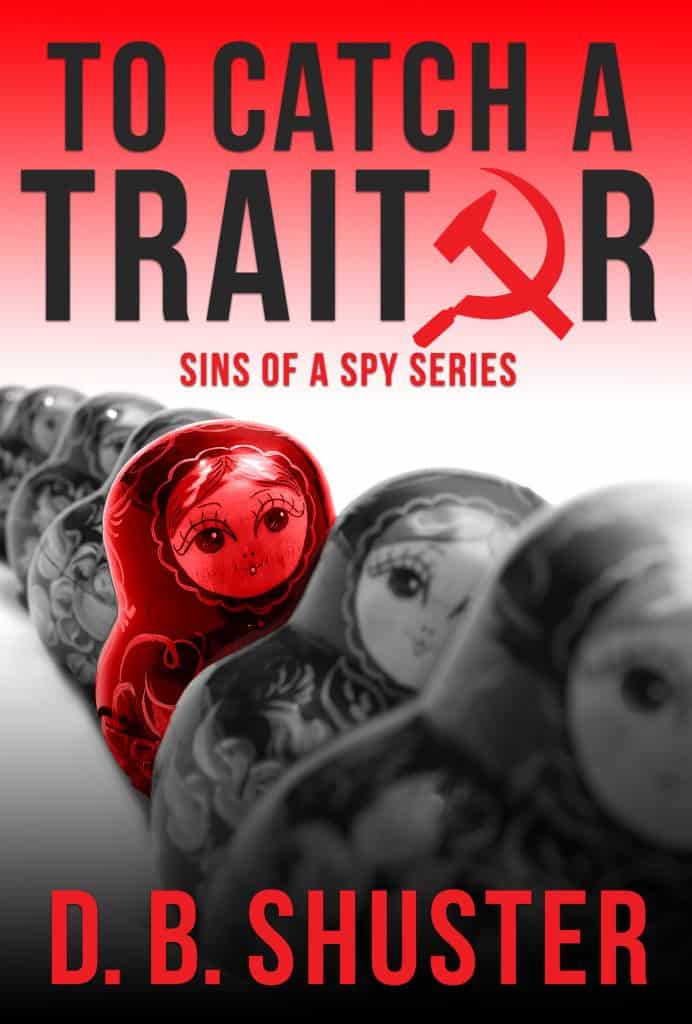 AVAILABLE NOW
Book #1
The Cold War prequel series to Kings of Brighton Beach…
Every family has its secrets. In Cold War Moscow, keeping them is a matter of survival.
1985, the Year of the Spy. In Moscow's beleaguered Jewish community, an informant for the CIA and an undercover KGB agent match wits. He'll stop at nothing. Neither will she.
D.B. Shuster's Russian spy thriller series pits the quiet determination of an everyday woman against the depth and ambition of the KGB in this tightly crafted family drama.
SINS OF A SPY will hook you from the first page!
From Moscow to Brooklyn
College professor by day, writer by night. My alter ego isn't a spy or a criminal, so how do I know so much about crime, espionage, and the Russian mob?
Critical Praise for Kings of Brighton Beach
"Shuster wastes no time embroiling readers in the ensemble-cast-driven drama and tension that make up the seedy underworld of Brighton Beach. The settings are clear, the characters vivid, and the action peppered with authentic Russian dialogue…. Kings of Brighton Beach is a well-written, exciting read full of jealousy, revenge, retribution, redemption and love." – Booklist
Every family has its secrets…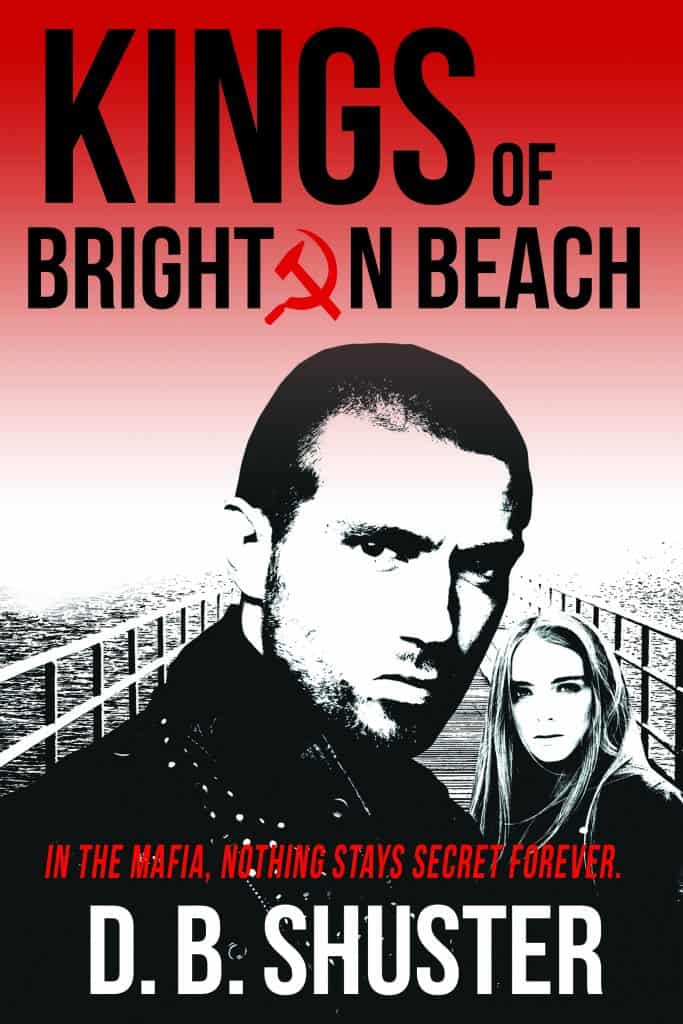 available now
Book #1
The Koslovsky family has a closet full of shocking secrets.
Secrets that could get them arrested.
Secrets that could get them killed.
Secrets that could hurt the people they love.
Immigrants to the Russian-Jewish neighborhood of Brighton Beach in Brooklyn, they're high stakes players in organized crime with secret ties to the Russian mafia and the Russian government.
But these secrets are nothing compared to the secrets they're keeping from each other.
Get hooked on the powerful series readers are comparing to the Sopranos and Sons of Anarchy.
What Readers Are Saying
"This one's a shocker in a good way—powerfully dark and dramatic. This portrait of Russian gangsters in contemporary Brighton Beach makes Mario Puzo's Godfather look like a boy scout." ~Amazon Reviewer
"This book is an EXCEPTIONAL (purposely in caps) read for ANY book club. You don't have to like books about the mafia or gangsters to love this one. It will capture every bit of your attention from the first page and maintain it fully engaged throughout. The plot is unpredictable and suspenseful yet emotionally rewarding as love prevails in the midst of sheer chaos and retribution. Our book club has read many NY Bestsellers and nationally acclaimed titles and I can comfortably state that Kings of Brighton Beach met and exceeded the expectations of all the members." ~Amazon Reviewer
"The characters, introduced chapter by chapter, are an intriguing cast each with secrets and flaws I now can't wait to uncover. I was sucked in with the first scene. There's illicit romance, sons estranged from fathers, husbands distanced from wives. The best part is the way these various characters are inter-connected." ~Amazon Reviewer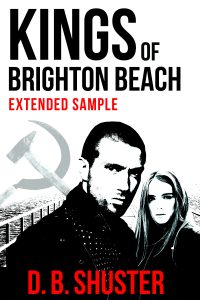 read the 1st 100 pages free